MULTIMEDIA
---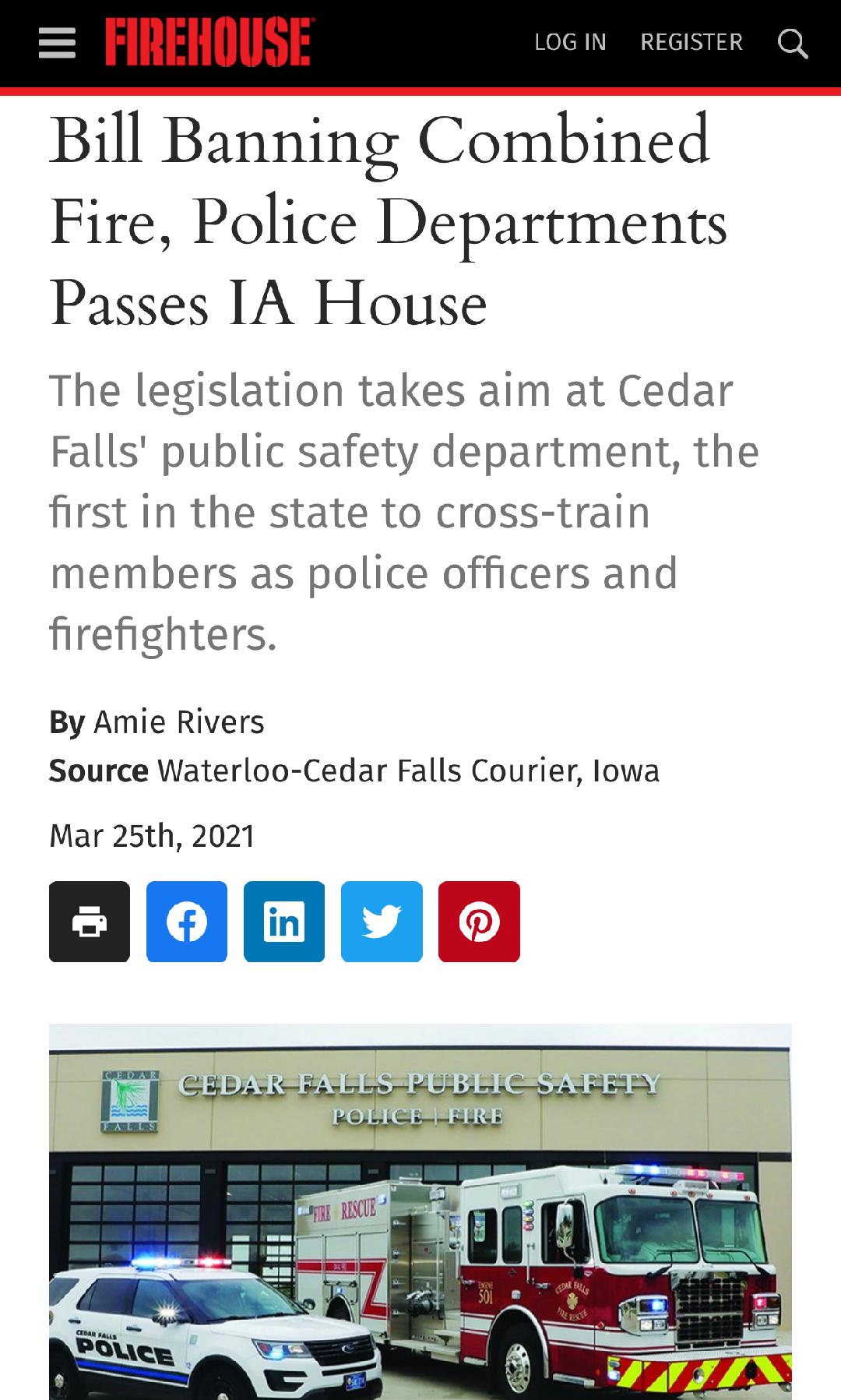 ---
Cedar Falls Firefighter's Local #1366
No matter how many people the Mayor and City Council say we have trained as PSOs, it doesn't matter if they don't show up for a fire or other emergency.
Watch this video and you will better understand what happens in a real situation in Cedar Falls. This is a real event. View Video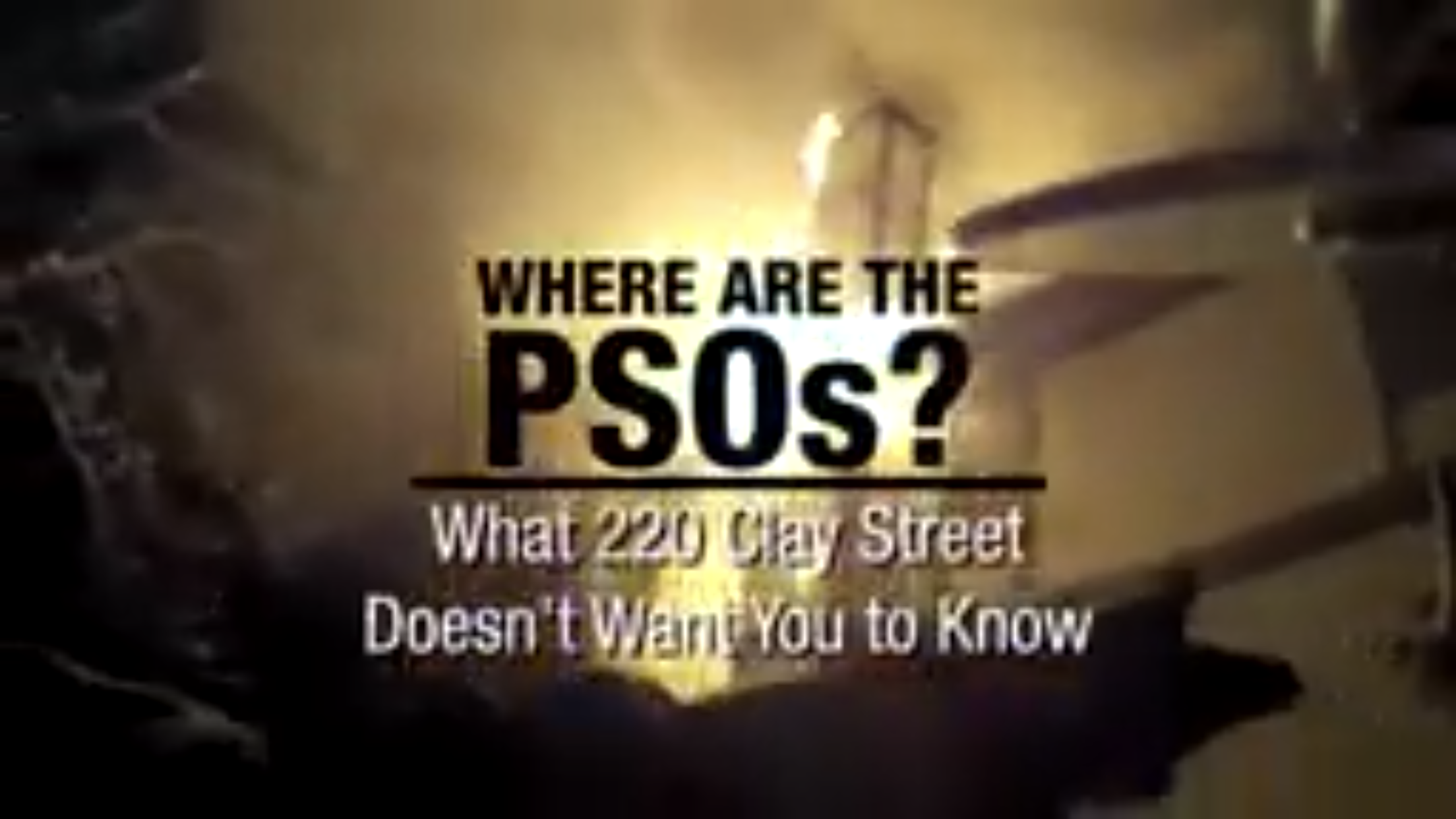 ---
WHERE ARE THE PSO'S ?
CEDAR FALLS, IOWA­­­­­­ ­­­­– In a video of a fire on Beaver Ridge Trail you can hear the Incident Commander repeatedly requesting PSO's. The Cedar Falls Public Safety Department has recently started replacing career fire fighters with police officers with minimal fire training. The compressed video shows the complete failure of the PSO concept. View compressed video.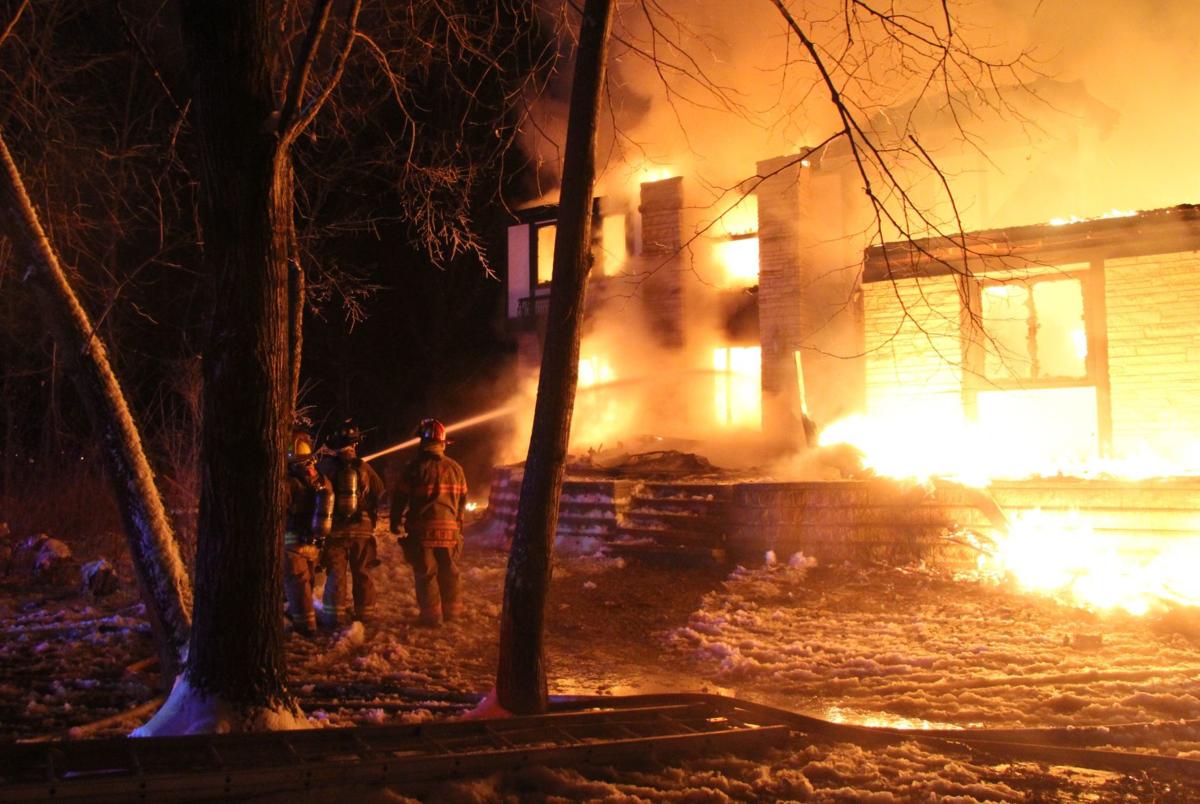 Full videos can be seen here:
https://www.youtube.com/watch?v=8w19rBY3ySs
https://www.youtube.com/watch?v=R2a45Qjp20k
https://www.youtube.com/watch?v=mm5WNLSM1jc
---
Roseville reverses decision to make Police Chief a Public Safety Director
June 12, 2018

---
FIRE DESTROYS THREE GROSSE POINTE HOMES
March 26, 2018
The fire in the 500 block of Washington Road between Kercheval and Waterloo spread to two additional houses,
https://www.youtube.com/watch?v=0wpfT49Zhbg
https://www.youtube.com/watch?v=h0EbFsul3hI

---
Jacqueline Street HOUSE FIRE!! (Pre-Arrival)
---
Benton Harbor Public Safet Department
Lone Fire Fighter On Duty Critically Burned
1034 Jennings, Benton Harbor, MI Audio and Pictures
---
Oak Park Public Safety Department
Triple Fatality
15140 block Northfield Boulevard, Oak Park, MI Video
---
PSO Request For Help Metro Detroit Area PSO Department
---
PSO - Public Safety Officers: Knowing the Facts - Workshop
---
Public Safety An Ineffective Use of Resources
Page Last Updated: Mar 89, 2021 (12:12:45)